In recent years, the Best Websites for Online Arbitrage for rise of e-commerce has opened up a plethora of opportunities for entrepreneurs and savvy shoppers alike. One such lucrative venture that has gained popularity is online arbitrage, a business model that involves buying products at a lower price from one online platform and then selling them for a higher price on another. With the right strategies and tools, online arbitrage can become a profitable venture for those willing to put in the effort. In this article, we'll explore the best websites for online arbitrage, helping you discover the hottest deals and maximizing your potential for success.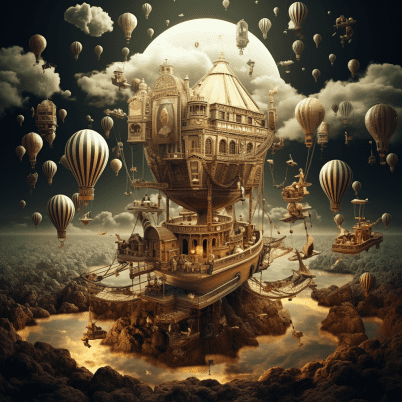 best websites for online arbitrage

Amazon
It comes as no surprise that Amazon tops our list of the best websites for online arbitrage. As one of the largest and most well-known online marketplaces in the world, Amazon offers a vast array of products across numerous categories, making it a goldmine for arbitrage opportunities. Whether you're interested in electronics, home goods, toys, or fashion, you'll find an abundance of products to explore.
To make the most of Amazon for best websites for online arbitrage, utilize advanced search filters to narrow down your search. Set parameters such as price range, sales rank, and the number of reviews to identify products with potential for profit. Additionally, you can track price fluctuations with tools like Keepa or CamelCamelCamel, which provide historical price data and notify you when a product's price drops to your desired level.
The Fulfillment by Amazon (FBA) program can also be a valuable asset for online arbitrageurs. With FBA, you can store your inventory in Amazon's warehouses, and they handle the packing, shipping, and customer service on your behalf. This allows you to focus on sourcing products and growing your business while Amazon takes care of the logistics.
eBay is another prominent platform favored by best websites for online arbitrage. With its auction-style listings and Buy It Now options, eBay provides a diverse range of opportunities to source products at lower prices. Many sellers on eBay offer products at discounted rates to move inventory quickly, creating potential bargains for astute arbitrageurs.
To effectively use eBay for online arbitrage, it's essential to keep a close eye on auctions and listings with the "Buy It Now" option. Set up alerts for specific keywords or products you are interested in, and use analytical tools to assess market trends. By studying the historical prices of products, you can identify patterns and recognize when a product is listed below its typical market value.
Walmart's online marketplace has experienced significant growth in recent years, and it now offers a vast range of products from various sellers. While Walmart might not always be the first platform that comes to mind for best websites for online arbitrage, it can be a hidden gem for finding profitable deals.
Similar to other platforms, keep an eye out for clearance sales, special offers, and discounted items on Walmart's website. You can use third-party tools or browser extensions to track price changes and identify products that have dropped in price significantly. Furthermore, Walmart's free two-day shipping option can be advantageous for speedy delivery and enhancing customer satisfaction.
Craigslist and Facebook Marketplace
While not traditional e-commerce platforms, Craigslist and Facebook Marketplace are great places to find local deals for best websites for online arbitrage. Here, you can negotiate directly with sellers and potentially find products at significantly lower prices than on conventional online marketplaces.
When using Craigslist and Facebook Marketplace, exercise caution and common sense. Verify the condition and authenticity of the products before making any purchases. Meeting in public, well-lit areas and conducting transactions in cash or through secure payment platforms are essential safety measures.
AliExpress, an international best websites for online arbitrage marketplace , offers access to millions of products at competitive prices, directly from manufacturers and wholesalers. While it may take longer for products to arrive due to international shipping, AliExpress is a treasure trove for unique and niche products that can be resold at a profit.
When using AliExpress for best websites for online arbitrage, it's crucial to research the products and sellers thoroughly. Look for products with positive reviews and ratings to ensure quality. Additionally, consider ordering sample products to assess their quality and shipping times before committing to larger quantities.
Rakuten (formerly Ebates)
Rakuten is an online cashback and shopping rewards platform that can be a valuable resource for best websites for online arbitrage. By signing up for a Rakuten account, you can earn cashback on your purchases from various online retailers. This effectively reduces the cost of your inventory and increases potential profit margins.
To leverage Rakuten for best websites for online arbitrage, start by browsing the platform for cashback deals on products you're interested in reselling. Combine cashback offers with sales or discounts from the retailer to maximize your savings. Over time, these cashback earnings can add up and contribute significantly to your overall profitability.
Overstock is an excellent source for discounted and surplus products, making it a prime destination for best websites for online arbitrage. The platform frequently hosts sales and clearance events, providing ample opportunities to find products at lower-than-usual prices.
As an online arbitrageur, regularly check Overstock's clearance section and take advantage of limited-time promotions. Since inventory is limited for clearance items, act quickly when you find a deal that aligns with your business model. Additionally, consider signing up for Overstock's email alerts to be notified of exclusive deals and sales.
Target's online store is another place to look for products to include in your best websites for online arbitrage inventory. Similar to Walmart and Overstock, Target often hosts promotions and sales that can be beneficial for sourcing products at discounted rates.
Keep an eye out for clearance items and limited-time offers on Target's website. Utilize price tracking tools to monitor price changes and identify products that have dropped in price. By staying proactive, you can capitalize on favorable opportunities before they're gone.
Slickdeals is a popular community-driven platform that shares the best deals and discounts from various online retailers. As an best websites for online arbitrage, joining the Slickdeals community can provide you with real-time information on hot deals and potential arbitrage opportunities.
Visit Slickdeals regularly to stay up-to-date on the latest offers and promotions. The platform covers a wide range of product categories, so you can discover deals that align with your best websites for online arbitrage business. Act quickly when you find attractive deals, as the best offers tend to sell out fast.
If you're looking for surplus, overstock, or customer-returned items in bulk, Liquidation.com is a valuable resource for your best websites for online arbitrage business. This online marketplace offers a wide range of products from various sellers and liquidators, presenting opportunities for significant profit potential.
When using Liquidation.com for best websites for online arbitrage, carefully assess the condition and quality of the products before making a purchase. Since items are often sold in bulk, ensure that the quantity and type of products align with your business goals and target market.
Tips for Successful Online Arbitrage
While the websites listed above offer great opportunities, successful best websites for online arbitrage requires more than just knowing where to source products. Here are some additional tips to maximize your success:
Thorough Research: Invest time in thorough research to identify profitable niches and products. Understand market trends and consumer preferences to make informed buying decisions.
Quality Matters: Focus on sourcing high-quality products. Positive customer feedback and ratings will contribute to your reputation and success as an online arbitrageur.
Stay Organized: Keep detailed records of your purchases, expenses, and profits. Utilize spreadsheets or specialized software to manage your inventory and track sales.
Leverage Automation: Use tools and software to automate repetitive tasks, such as price tracking and inventory management. Automation can save time and increase efficiency.
Build a Brand: Consider creating a brand for your online arbitrage business. A well-defined brand identity can set you apart from competitors and foster customer loyalty.
Customer Service: Provide excellent customer service to build trust with your buyers. Respond promptly to inquiries and address any issues or concerns promptly and professionally.
Adapt and Evolve: The e-commerce landscape is constantly changing. Stay adaptable and be willing to adjust your strategies based on market trends and consumer behavior.
Monitor Expenses: Keep a close eye on your expenses, including sourcing costs, shipping fees, and platform fees. A clear understanding of your costs will help you set competitive prices and calculate your profit margins accurately.
Legal Considerations: Familiarize yourself with the legal aspects of online arbitrage, including taxes, product regulations, and intellectual property rights.
Networking and Learning: Engage with other online arbitrageurs through forums, social media groups, and networking events. Sharing knowledge and experiences can help you stay updated on industry best practices.
online arbitrage presents an exciting opportunity to build a profitable business from the comfort of your home. By leveraging the best websites for online arbitrage, conducting thorough research, and implementing smart strategies, you can maximize your chances of success in this competitive e-commerce landscape. Remember that patience, dedication, and a willingness to learn are essential for long-term success as an online arbitrageur. Happy arbitraging!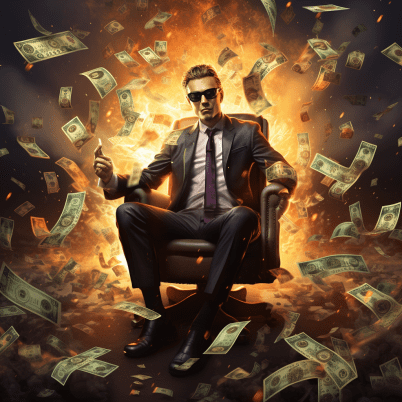 Q: What is online arbitrage?
Online arbitrage involves buying products from one platform at a lower price and selling them on another at a higher price, aiming to make a profit.
Q: How do I choose the right products for online arbitrage?
Focus on products with a consistent demand and a price disparity between platforms. Research trending items and niche products that attract a premium on certain platforms.
Q: Are there any risks involved in online arbitrage?
Yes, online arbitrage carries some risks, such as price fluctuations, inventory management challenges, and potential competition. It's crucial to conduct thorough research and stay updated on market trends.
Q: Is online arbitrage legal?
Yes, online arbitrage is legal, as long as you abide by the terms and conditions of the platforms you operate on and comply with relevant laws and regulations.
Q: How much money can I make with online arbitrage?
The profit potential in online arbitrage varies depending on factors like product selection, market demand, and your selling strategy. With the right approach, substantial profits are achievable.
Q: Can I do online arbitrage as a part-time venture?
Absolutely! Online arbitrage offers flexibility, allowing you to start as a part-time venture and scale up as you gain experience and confidence.
Conclusion
Embarking on an online arbitrage journey requires a blend of resourcefulness, market awareness, and resilience. By leveraging the best websites for online arbitrage, you can unlock hidden opportunities and build a profitable business in the e-commerce landscape. Remember to stay informed about market trends, customer preferences, and platform policies to ensure sustained success. Start exploring the suggested platforms, and may your online arbitrage venture lead you to financial prosperity.
If you nedd any types of solution please contact ecomwithfaisal.