Customer Service
Grow Your Brand
with Faisal today
Have a question, Not sure where to start?
By clicking on the «Send» button, you agree to the personal data processing policy.
What's Included?
What's Included In Our Customer Support Services?
Email & Support Ticket

We provide email support and support ticket service for the eCommerce store. We provide 247 support and we can create a reply template for your customers and it is multilingual.

Live Chat

We provide live chat in multilingual on any platform, even a custom platforms. We will make your customers very happy and make repetitive customers.

Call Support

We provide call support in English and we are able to maintain your time zone. Inbound or Outbound both can be performed in a proper manner always.
Featured Case
We Focused on Results
So you can enjoy Digital Marketing That Drives Revenue.
#22243e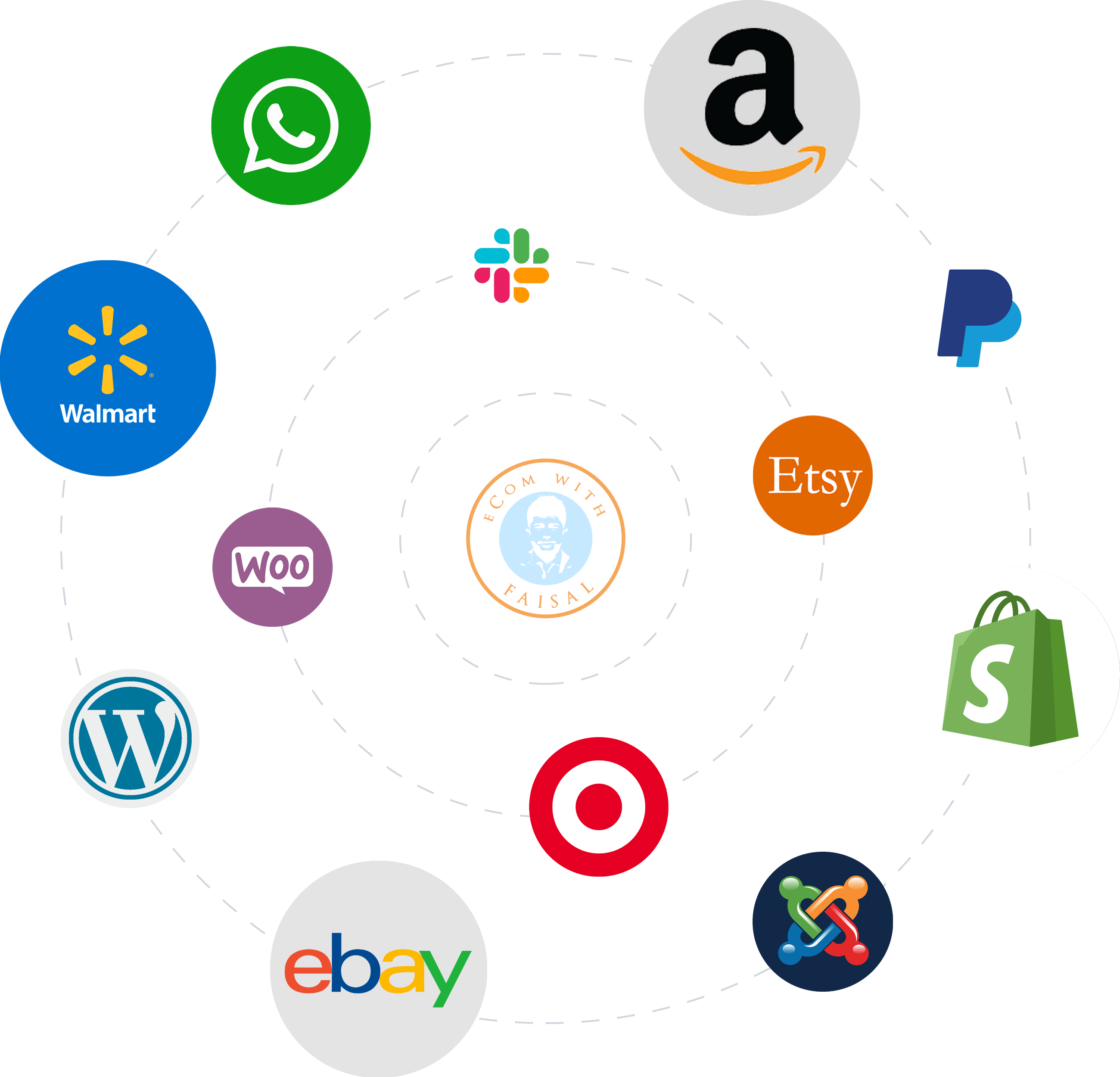 Louis's Amazon Store
Provide the home health care programs at flexible schedules and cost-friendly
Business Model
Dropshipping
View more info
Our Process
THINGS SIMPLE
We've created a roadmap for working with companies in a way that effectively executes a solid content marketing strategy.
Place an Order

See all of the above packages and purchase which one you need. Or Contact us if you have any confusion or questions. It takes less than five minutes for you.

Confirmation Message

Faisal's team will contact you within 12 hours after you made a purchase or sent queries from the contact form. Rest will be discussed over the email/ phone call/ Whatsapp.

Starting Work

The team will start working on customer support service as soon as you can send access to us. You need to help us the first time to understand about your product & services

Delivery

The team will work 365 days if needed. You can review and ask for any improvement you need. We provide day-to-day tasks, no backlog will be there for sure.
Trusted by over 6.000 Ambitious Brands Across the US
PRICING OPTIONS
CONTENT MARKETING PRICING
OUR CUSTOMER SUPPORT SERVICE PRICING
Email & Support Ticket
$6/ hour
Service Includes:

247 Support
Managing All eMail
Managing All Support Ticket
Taking Care Social Media
Most Popular
Live Chat
$7/ hour
Service Includes:

247 Support
Managing Multiple Chat At A Time
Managing Live Chat On Social Media
Taking Care Social Media
Call Support
$20/ hour
Service Includes:

247 Support
All Inbound call
All Outbound call
Taking Care Social Media Call